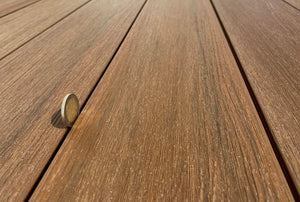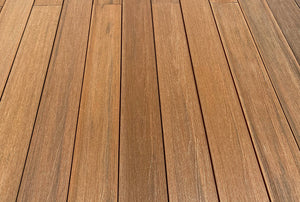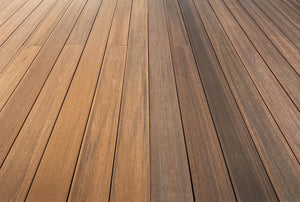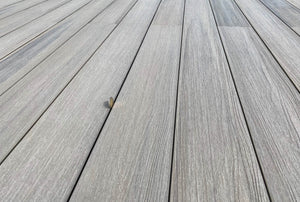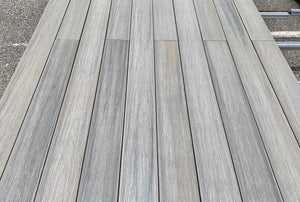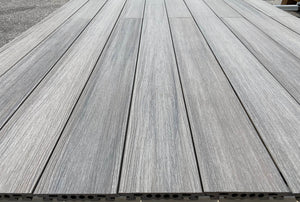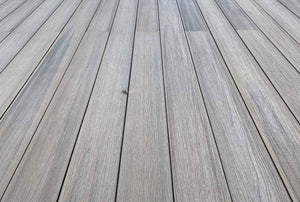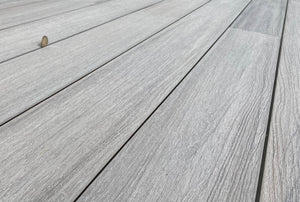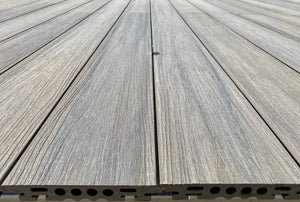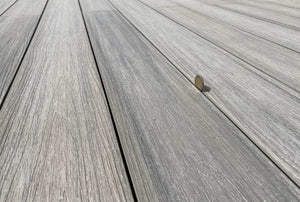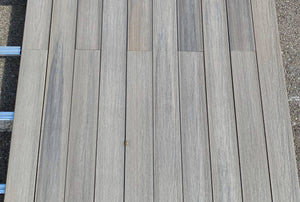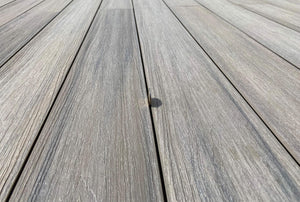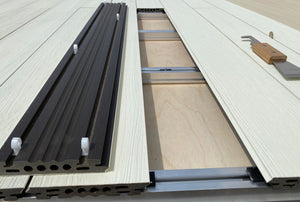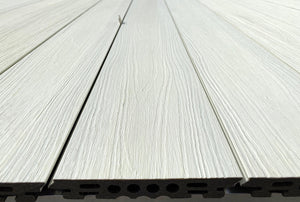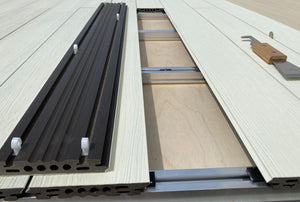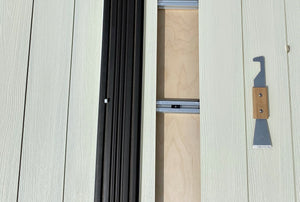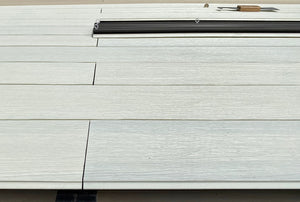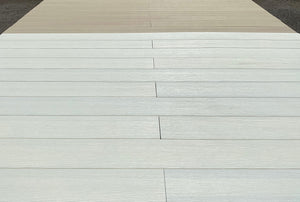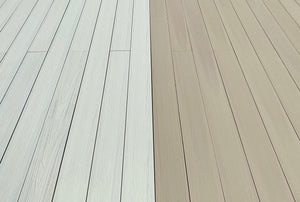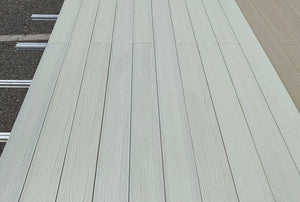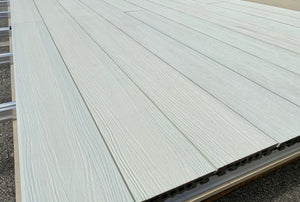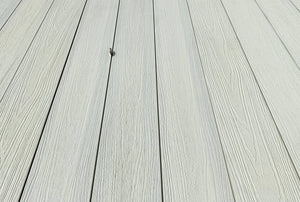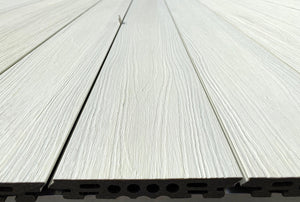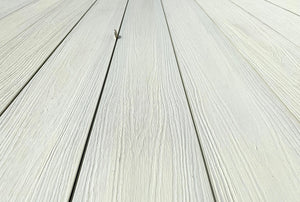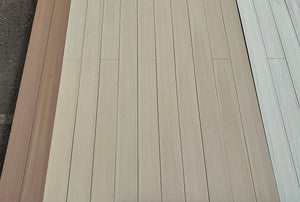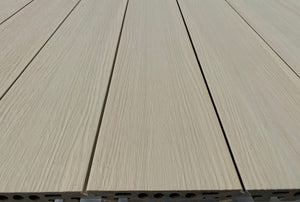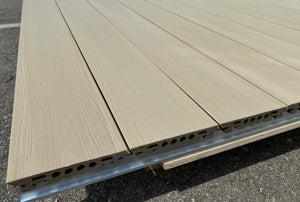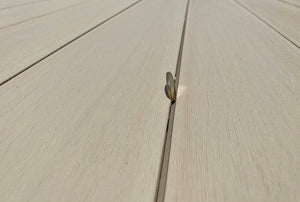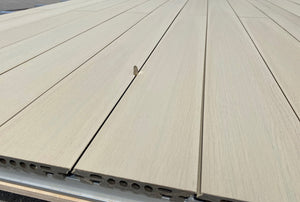 Exterpark TECH Outdoor Decking is an advanced wood plastic composite board.
Featuring a co extruded production method we achieve a wood texture finish that is stain-resistant.

2 patents in one board: Invisible drainage gaps and flexible fixing with no screws.


Recycled content: 95% recycled materials including P.E. and reclaimed FSC bamboo fibers. Excellent eco-friendly floor that can help generate LEED points.
Composition: 65% Reclaimed FSC Bamboo, 30% P.E. (Polyethelene) and 5% additives
Shield protection: Suitable for commercial and residential applications. Capped outer shell of polymer surface for water-proof protection, anti-stain, moisture, mould and mildew.
No colour fading.
Technical specifications

Board Size: 22mm x 145mm x 2200mm
Weight (per sqm): 42,50

 

kg
Board Type: Wood plastic Composite
Surface Texture: embossed wood grain
Shield capped anti stain surface
Fixing Methods: Magnet system or traditional system
Certifications: FSC certified , scores LEED points, SINGAPORE Green label
Composition: 65% Reclaimed FSC bamboo, 30% P.E. and 5% additives
Full range of compatible accessories

Patents: invisible gaps profile and magnet system.
Installation
THE MAGNET INSTALLATION SYSTEM

Exterpark Tech CUBE composite decking is an advanced outdoor flooring system that is by far the fastest decking in the world to install due to using our patented Magnet System. It is capable of transforming any indoor or outdoor surface in 100% accessible. We have created the first mechanical locking for loose boards, avoiding access panels and being able to access anytime anywhere with a single spatula. View more magnet installation system videos tutorials. 
THE TRADITIONAL INSTALLATION SYSTEM
Alternatively, Exterpark decking can be also laid by using the traditional installation system. View more traditional installation help. 

Invisible profile 
Exterpark Tech Cube Decking is the most possible solid platform for a long service life and performance of the product:

Patented invisible profile with no visible gaps
100% accessible boards
Easy maintenance
More solid
More stable
Greater wear surface
More resistant and durable
Arguably best decking available with 2 patented innovations:

Patented

 

invisible profile

 

with no open gaps
Screwless installation patented

 

magnet system

 

with

 

100% accessible boards
Cleaning & maintenance
Questions About Cleaning?
We're here to assist you with videos, guides, and more. Exterpark surface is cleaned under high-water pressure. No chemical or soaps should be used, nevertheless if requested, it should always be a neutral pH soap. View more cleaning help. 

Questions About Maintenance?
Finishing any exterpark installation requires a smooth sanding and oiling for a perfect finish. With sanding, any small irregularities and dirt that has been accumulated during installation will be removed. Additionally, sanding opens the pores of the wood, allowing it to be more receptive towards the oil treatment. View more maintenance help.

Warranty & Delivery
The Best Warranty Coverage
Exterpark decking coverage includes the industry's best lifetime warranty, fully transferable to another homeowner, and a 50-Year warranty. See full warranty details.

Delivery
Exterpark endeavors to dispatch all orders within 1 working day however we advise that you should allow 3-5 working days for delivery after you have ordered. After your order has been picked our service team will contact you with a suggested delivery date and the approximate time and discuss any special requirements that you may have. We will generally call you on the day of your delivery to confirm all details. For more details click here.
BUILD YOUR DECK LIKE YOUR KID BUILDS A LEGO
GET INSPIRED
See our reference projects to help you choose the right wood, composite or bamboo decking for your outdoor space project.